Awareness and Volunteer Trainings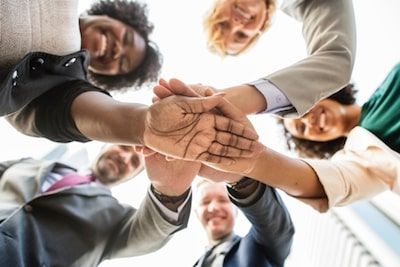 Awareness and Volunteer Training
Human Trafficking, a modern day slavery epidemic, still exists in every state in America. According to the U.S. Department of Defense, human trafficking is the fastest growing crime in the world. We invite you to recognize the advances taking place in the Modern-Day Abolitionist movement, become aware of the current challenges in serving trafficked persons, understand what human trafficking looks like in Kansas City and abroad, and join us in bringing freedom to all.
"You may choose to look the other way but you can never say again that you did not know." ― William Wilberforce a leader in the abolition of the slave trade in the British Empire
Rended Heart Volunteer and Awareness Training
Who Should Attend:
• Anyone wanting to learn more about Human Trafficking and informed responses.
• Individuals or groups interested in Volunteering with Rended Heart.
• Men interested in learning how they can become involved in the fight to end Human Trafficking.
Cost: *PART I = $30
PART II = $50
*PART I and PART II = $60
*Ticket purchase includes Rended Heart's Awareness and Volunteer Training Manual
PART I
Saturday, November 16, 2019
Check-in 8:30am
Start: 9:00am - 12pm
Location:
IHOPU
South 71Hwy
Grandview, MO 64030
Room 104
Lunch break: 11:30am -12:30pm (Bring your own or pick at a local restaurant)
PART II
Saturday, November 16, 2019
Check-in 12:30pm
Start: 1:00pm - 5:00pm
Location:
IHOPU
South 71Hwy
Grandview, MO 64030
Room 104
Topics:
PART I:
What is Human Trafficking (HT)
Outreach Training
The Role of the Community and the Church
What fuels HT: Porn, Social Media and Childhood Experiences
Advocacy: Restoration Continuum
Demand Diversion
EPIK Training
Volunteer Opportunities
PART II - MANDATORY FOR VOLUNTEERS WANTING TO ADVOCATE FOR SURVIVORS AT CHILDREN'S MERCY HOSPITAL
Trauma-informed Care for sex-trafficked children (and adults)
Vicarious Trauma and Self-Care
INSTRUCTOR: Kiersten Adkins, M.A., LPC
Executive Director
Pathway to Hope