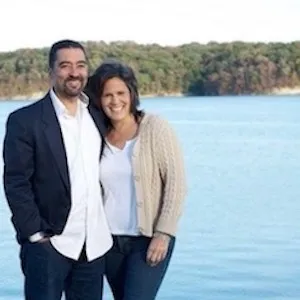 Denise Lester and Rodger Lesterz
President and Vice President
Denise Lester – Founder and Executive Director
Rodger Lester – Co-Founder
Rodger and Denise have 10 years of experience in ministering to the sexually exploited in Kansas City, MO and abroad. Rodger is an Asset Manager for Aspen. Denise's experience involves outreach, housing, restoration, counseling, and training. Rodger and Denise were key contributors to the establishment of a House of Prayer located in Rio De Janeiro, Brazil that reaches victims of human trafficking in the oldest Red Light District, Villa Mimosa. Denise is also dedicated to the process of holistic and trauma-informed healing for victims of sexual abuse, exploitation, and prostitution. Rodger and Denise have a heart for the fatherless and the sexually abused. They desire to see all people have an opportunity to restore their lives with the help of their community.
Denise is a member of the Kansas City and Johnson County's Coalition Against Sexual Exploitation and Trafficking. She is also a Partner of the Missouri State Coalition
Against Sexual Exploitation and on the Missouri Attorney General's Human Trafficking Task Force . Denise hold's a certification from the Missouri and Kansas Secretary of State's Safe at Home Program. She is on the Kansas City Interdisciplinary Response to Sexual Assault Committee as well as the Kansas University Medical
Center, and St. Luke's Hospital, Committees against sex trafficking and exploitation. Rodger and Denise are foster parents to a 2 year old girl.
---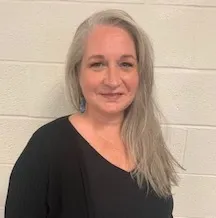 Kathrine Bice
Treasurer
---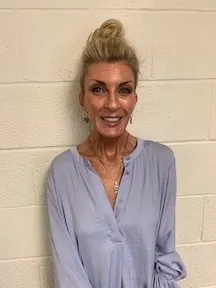 Michelle Mathia (Pettijohn), L.S.C.S.W
Board Member
Michelle is a Kansas City native. She earned her Master of Social Work from the University of Kansas in 1998. She received her License to practice Specialized Clinical Social Work (LSCSW) in 2000, and is licensed to practice in both Kansas and Missouri. Michelle has a passion for helping those afflicted by addiction to find lasting freedom and recovery. She has clinical experience in Addiction Recovery, Substance Use Disorder, and Mental Health Dual Diagnosis Treatment, within both in-patient, as well as out-patient treatment settings. In addition to her work in the field of Addiction and Mental Health, Michelle has served individuals and couples in out-patient therapy for a variety of issues, including marital discord, eating disorders, depression, anxiety, OCD, chemical and behavioral addictions/overuse/abuse, shame, parenting, and struggles around spirituality and faith. She has received additional training in Gambling Addiction, as well as Bowenian Family Systems Theory, and is currently in the process of completing the Gottman Method Couples Therapy Training Program, through The Gottman Institute.
---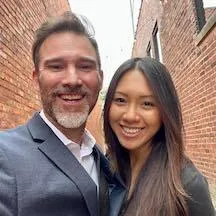 Danny Slaven
Board Member
Danny Slavens has served in full-time ministry for over 10 years. Danny served as the Guest Relations Manager and Recovery Program Mentor at the Los Angeles Dream Center. In early 2019 Danny and his wife, Yen, planted a church in Lenexa Kansas called Real Church. Danny also sits on the board of directors for the KC Dream Center. Danny and Yen have been married since May 2014 and have three amazing children AnnaBella, Grayson, and Elliot.
---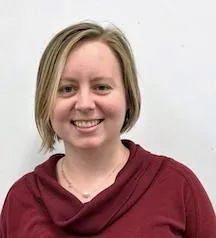 Kayla Cluck
Kaylea got her bachelor's degree in psychology from UCM and immediately went into the nonprofit world. Her non profit experience includes working with foster children, domestic violence victim advocacy, and is currently working at Happybottoms. She brings experience in case managemenand working with people from diverse backgrounds When not doing things for Rended Heart or working she is enjoying time with her husband and dachshund.